Get 5% off any Reebok NHL Jersey until the

Stanley Cup Finals by liking our Facebook page.

Simply click on the link to the left, click on "Like" , send us a personal message through Facebook and we'll send you a coupon code.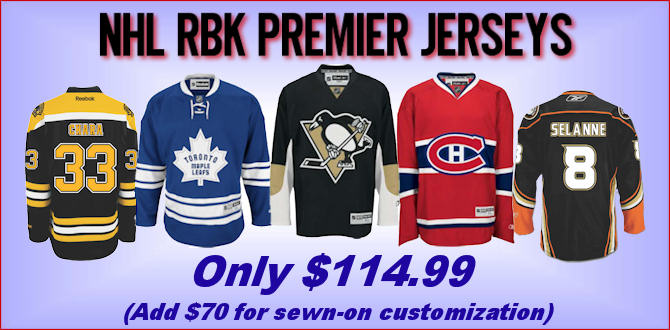 Sports Jerseys Canada is an online retailer of hockey jerseys and licensed NHL jerseys which ships to over 25 countries including Canada, United States and most of Europe. We have established our place in the hockey jerseys market over the past few years by focusing on selling high quality products and offering exceptional customer service.
All our jerseys come directly from Reebok and can be customized with any name and number with sewn-on twill. Unlike many of our competitors, we use the same sewn-on customization on both our RBK Premier Jerseys and RBK Edge Authentic jerseys. For more information on our NHL pro customized jerseys you can visit this page or contact us.



Click below to
recommend this page
Paypal and most credit card companies can add about 3% to the above rate.